Maximising Independence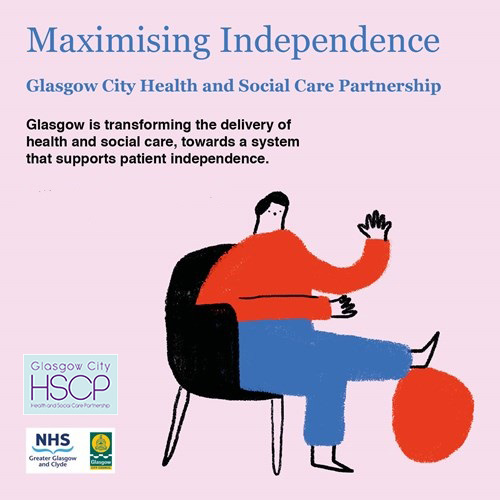 Over recent years, Glasgow City HSCP has been continually adapting the way we support people so that we can meet their needs in ways that maintain their independence. Now, we're looking to build even further on this approach. We'll be working together with our staff, partners, communities, families, carers and the people we support to transform the way we all collaborate, and maximising the opportunity for people to live independent lives.
We're doing this because people's needs are changing, as our population grows older and demand for services and support rises. We want to anticipate these changes and to ensure people can play an active part in making decisions that affect them, so they can live independently and safely for as long as possible.
We've begun a programme of work called 'Maximising Independence' to drive this change, but a transformation of this scale does not happen because of a delivery programme - it will involve all of us. The remarkable achievements and contributions all made by staff and partners during the past twelve months have shown what we can do as a team when we work together, overcoming traditional barriers and boundaries. We've learned a lot from that experience, and we've seen the power of collaboration every day in hundreds of different ways. All of this experience and learning is helping us to think about the way we work together in future, for everyone's wellbeing.
There will be plenty of opportunities to shape and influence the Maximising Independence work as it evolves, so this is just the start of the conversation. A briefing is available to provide more information on Maximising Independence in the meantime.