Parkhead Hub: Arts Strategy
Creative Commission Brief Launched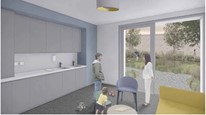 Two commission opportunities for artists and creatives were recently announced to provide significant artworks for the new Hub.
The opportunities are to make artwork for the entrance area which spans three floors and the integrated children's area which spans both indoor space and a courtyard.
It is anticipated two winning submissions will be announced in January 2023.
Creative activity is underway!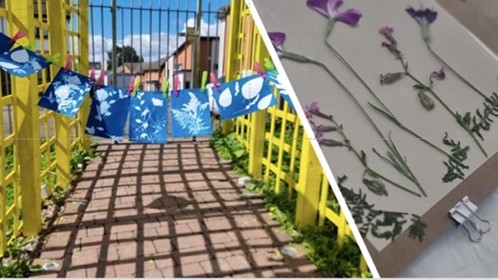 Local artists Ilisa Stack and Rebecca Fraser have been working in the wider Parkhead area with local groups and venues with creative workshop activities.
Groups working with Ilisa have been on photo walks and produced some amazing results including these cyanotypes. 
Rebecca Fraser set up a stall at the Forge Shopping Centre over August and September with her Today Museum project. She started conversations with passers-by asking them about their messages.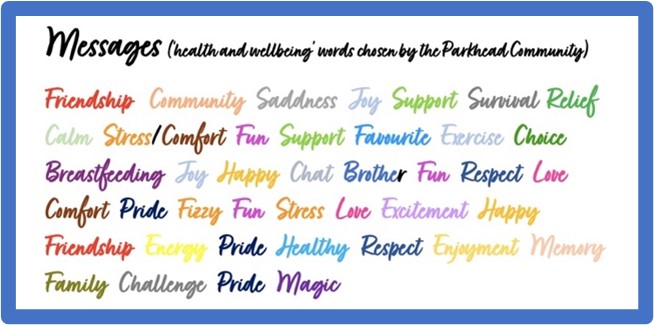 Exciting and informative chats were had with all kinds of interesting people about what they had in their shopping bags!
A series of creative writing session are running with the Mental Health Network, led by Martin O'Connor, theatre-maker, performer and poet.
The outcome of all the creative engagement activity will be displayed at The Forge in a rolling exhibition next year.
If you would like to find out more please contact the Arts Strategy Coordinator jacqueline.shearer2@ggc.scot.nhs.uk