Parkhead Hub: News and Events
Parkhead Hub is coming to life! 
The steel frame is complete on the building and works are underway to construct the envelope (windows and brickwork) allowing the scale of the new facility to be appreciated for the first time.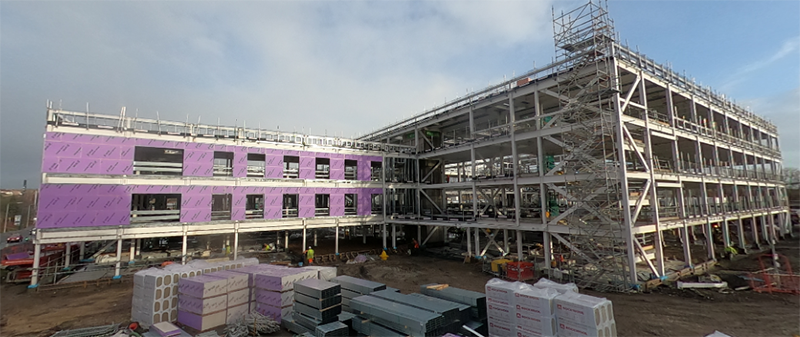 Drone photography
Courtesy of hub West Scotland, we have some fantastic drone images of the building site, as you can see work is well underway!

Publications